Our Sponsors
Our Sponsors are a select group. They lead the industry in high quality, innovative solutions tailored to a dynamic business environment. They understand that their presence on i-FM puts them in immediate touch with a cross-section of the facilities management sector. Click here to learn more about the benefits of being a site sponsor.

Our current sponsors are:
14forty
Best-in-class facilities management services all seamlessly integrated together
14forty know every minute matters. Their exceptional service and unrivalled support will help your organisation to achieve its goals. As one of the leading facilities management companies they deliver the best value and relentlessly pursue performance improvements.
Visit Website
-
Visit Info Page
---
Bouygues Energies & Services
Bouygues Energies & Services is a customer-centric facilities management and energy performance partner. We specialise in the diverse services and support needed to create and maintain efficient, comfortable and safe places to work or visit. Our dedicated and professional teams quietly ensure that offices, schools, public buildings, industrial facilities and healthcare environments are all operating as they should.
Bouygues Energies & Services operates in over 25 countries worldwide and is part of the Bouygues Group – a global brand employing over 130,000 people in 80 countries within the construction, civil works, energy, services, telecommunications and media sectors.
Visit Website
-
Visit Info Page
---
EQUANS

EQUANS brings together ENGIE's UK & Ireland services-led activity under a new brand. All of ENGIE's UK & Ireland activity in technical services & facilities management, energy efficiency and regeneration are now part of EQUANS – along with our specialist energy related capabilities: in smart buildings, green mobility, district & embedded energy and decentralised renewables.
Visit Website
-
Visit Info Page
---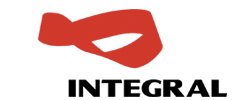 Integral
From state-of-the-art CAFM systems that help to boost productivity, improve response times and ensure more first-time fixes to data-driven maintenance, IoT and sustainable infrastructure, Integral are shaping the future of facilities management services.
Visit Website
-
Visit Info Page
---
ISS UK Ltd
ISS is one of the largest facility service providers in the world, employing more than 500,000 people in 50 countries, serving 200,000 business customers. In the UK alone, ISS employs over 42,500 people with revenues in excess of £800m.
Visit Website
-
Visit Info Page
---
Sodexo
Sodexo in the UK and Ireland employs around 43,000 people and delivers on-site service solutions to clients at over 2,300 locations in the corporate, healthcare, education, leisure and defence sectors.
Working in partnership with its clients, Sodexo offers flexibility and professionalism in providing On-site Service Solutions to help its clients reduce costs, improve service delivery and give them the assurance to focus on what matters to their business.
Visit Website
-
Visit Info Page
---
Softbank Robotics
SoftBank Robotics EMEA delivers innovative automation and cobotic solutions to a range of industries in the EMEA region. Our cobots (collaborative robots) are designed to support and empower people in their work, removing the strain of repetitive and time-consuming tasks and enabling staff to focus on higher value activities which makes a real difference to clients.
Visit Website
-
Visit Info Page